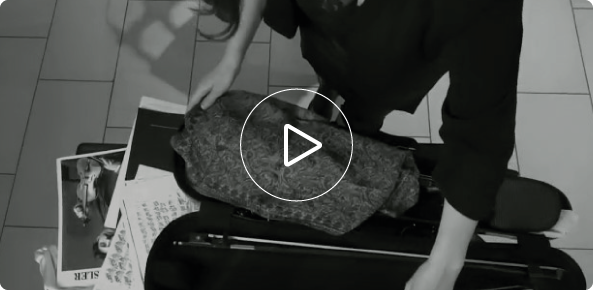 Centro Superior KATARINA GURSKA Madrid
Studying with Valeria Zorina Bachelor and Master Degree
Asignaturas que imparte: Violín. Títulos en los que imparte clase: Grado Superior. Interpretación Itinerario A: Cuerda. Másters y Posgrados
Máster de Interpretación Solista – MIS. Programas Propios. Diploma de Posgrado en Interpretación Instrumental.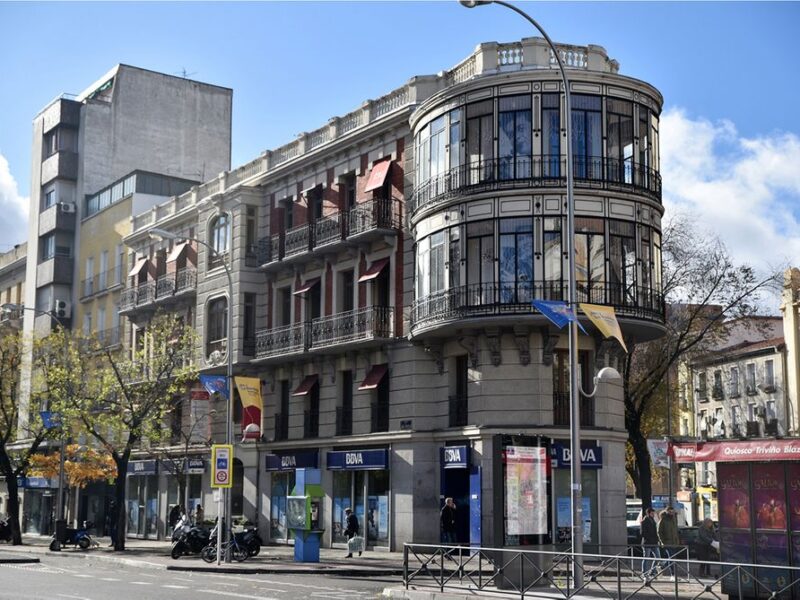 Interview
Valeria Zorina tra professione e missione
La giovane artista moldava, della quale MusicVoice ha recensito il suo recentissimo disco Extended Soundmaps Realities, ci parla in questa intervista del suo lavoro, incentrato soprattutto sulla musica contemporanea, e del suo ruolo di didatta che svolge presso il Centro Superior Katarina Gurska a Madrid.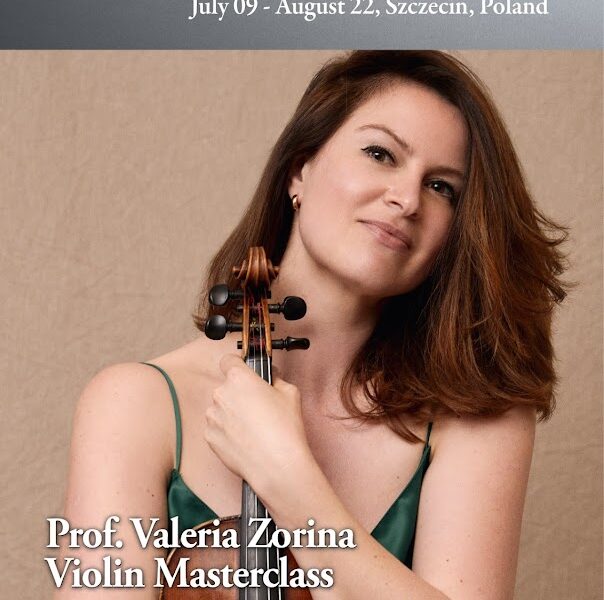 Euro Arts Academy Poland
Prof. Valeria Zorina. Violin Masterclass
As soloist and chamber musician, Valeria Zorina has performed at multiple international festivals, such as the Cardiff Festival (UK), Schwetzinger Festspiele, Hambacher Musikfest (Germany), the Evian Rostropovich Festival, Royaumont Festival (France),  ANTIDOGMA Torino (Italy),as well as in numerous prestigious Concert Halls – Queen Elizabeth Hall (London), the Tempelliaukion Hall (Helsinki), Liederhalle (Stuttgart), Alte Aula (Heidelberg), Auditorio Nacional Madrid (Spain).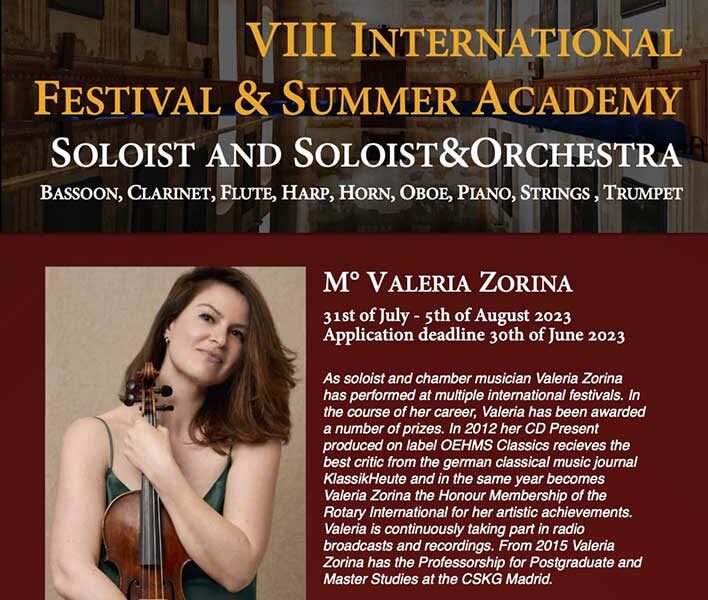 Summer Academy Brescia Italia
Prof. Valeria Zorina
Talent Summer Courses and Talent Summer Opera & Festival will support young musicians also with a weekly competition named "SOLO CONCERTO COMPETITION" for soloists of all the instruments and voice.