Valeria Zorina is a much sought-after guest in prestigious concert halls: Queen Elisabeth and the Barbican Hall (London), the Temppeliaukion Hall (Helsinki), the Liederhalle Stuttgart and the Alte Aula Heidelberg (Germany), the Moscow International House of Music (Russia), the Auditorio Nacional Madrid (Spain), as well as at multiple international music festivals, such as the Cardiff Festival (UK), the Schwetzinger Festspiele, the Hambacher Musikfest and the Villa Musica (Germany), the Evian Rostropovich Festival, and the Royaumont Festival (France).
As a chamber musician, Valeria has shared the stage with Mark Lubotsky, Nicolás Chumachenco, and Valentin Berlinsky. Being a disciple of David Takeno and Sir Yehudi Menuhin Valeria has worked with and performed under Sir Colin Davies, Mstislav Rostropovich, Günter Pichler, and Peter Eötvös…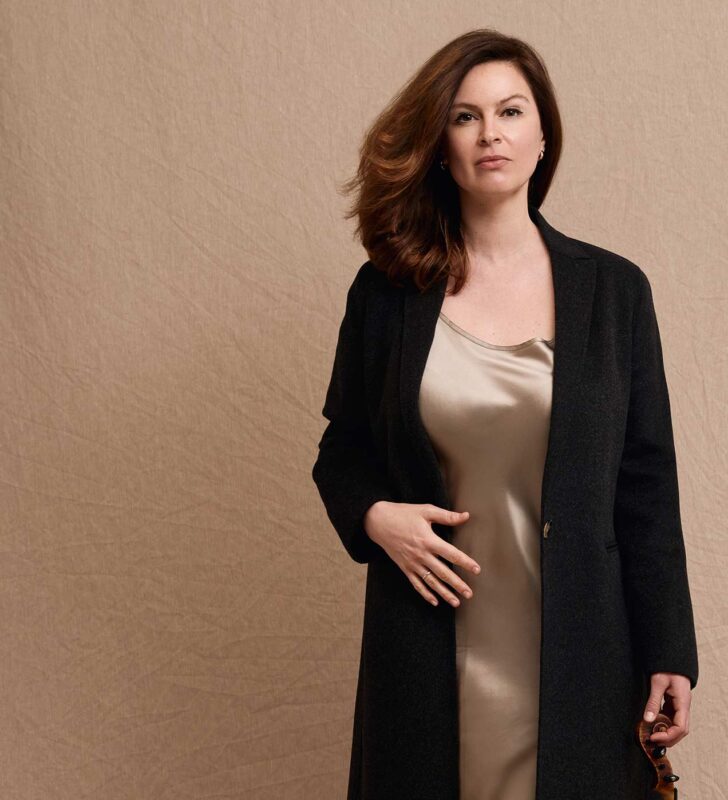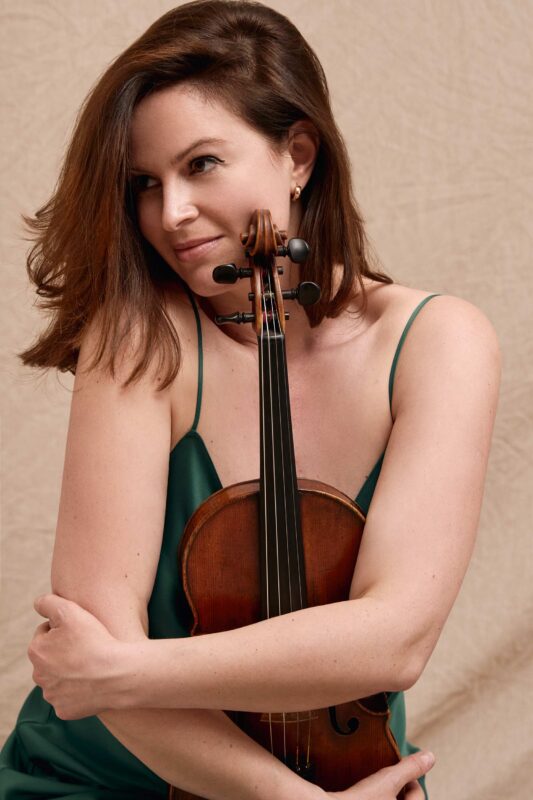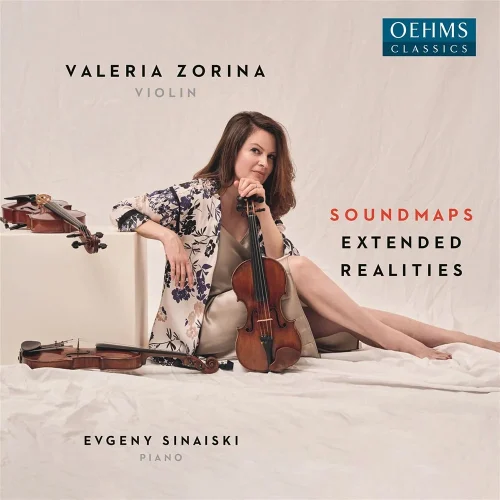 VALERIA ZORINA ALBUM
SOUNDMAPS:
EXTENDED REALITIES
VALERIA ZORINA (VIOLIN), EVGENY SINAISKI (PIANO)
These works explore the possibilities of a violin's scordatura i.e. alternative tunings of the violin strings. Such experimentation with the potential effects was already present in the works of Heinrich Ignaz Franz Biber and runs right through the history of music, from Ysaÿe and Camille Saint-Saëns to contemporary works that are recorded here for the first time.
Strauß Morgen For Violin And Piano - Live